Prices
CaraCo Storage offers a variety of unit sizes at prices that begin at $80 per month including HST. Our prices are designed to fit your budget and provide affordable storage solutions for all your storage needs. Contact our office where our representatives will be happy to help you find the perfect unit for you.
Although insurance is not mandatory, our customers should consider adding storage unit contents coverage to their home insurance policy.
Heated Storage Units (Climate Controlled)
Open 7 Days a Week with 24/hr Digital Security
Units Are Accessible From 6:00 am to 11:00 pm
Dimensions
Price*
5 x 5 x 4

$80

$49

5 x 5 x 6

$90

$49

5 x 8 x 10
$143
5 x 10 x 10
$143
10 x 10 x 10
$242
10 x 15 x 10
$286
10 x 17 x 10
$319
10 x 20 x 10
$352
10 x 22 x 10
$374
*The stated prices are per month and include HST.
Methods of Payment
We accept the following:
VISA/Mastercard/Credit Card
Debit/Interac
Cheque
Money Order
Telephone Banking
Money/Wire Transfer
Cash
Please email us after any online or money transfer payments to ensure proper tracking.
How We Make Storage Simple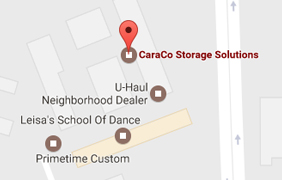 Our Location
Conveniently located near Hwy 401 and off Sir John A. MacDonald Blvd., CaraCo Storage Solutions' spacious facility is easy to find & easy to get to.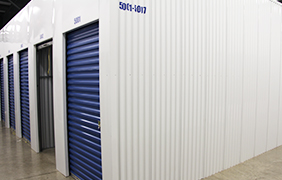 Sizes & Pricing
With units ranging in size from 5′x5′x4′ to 10′x25′x10′, CaraCo Storage Solutions has a space to suit your needs with a price to suit your budget.
Moving Supplies
Moving doesn't have to be difficult! Let CaraCo Storage Solutions help with a wide variety of moving supplies available for your purchase.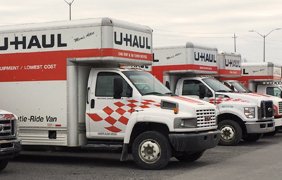 U-Haul Rentals
For your added convenience, CaraCo Storage Solutions is a U-Haul Authorized Dealer. Be sure to contact our office for more information.